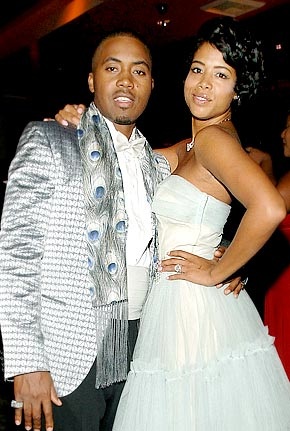 In a Vibe interview, Nas said "it's hell" trying to see his son Knight, whose mother is singer Kelis.  See what the rapper has to say about the domestic issue below.


How old is Knight? Is he walking yet?
He's like nine months. He's crawling, pulling himself to stand up. He said the word 'stick' about a month ago. He's been talking for about two months, saying little words here and there.

How often are you able to see him?
My son was born with ice grills, so when his mom feels in the mood she sends pictures. If not, its hell. It's hell trying to figure that out, trying to get him—I'll just leave it at that. It's hell. A man shouldn't go through that … but it's another story I'ma tell at a different time.

That's what's up. So I remember seeing a rumor online that said you were getting your Kelis tattoo removed from of your forearm. Any truth to that?
No words about any tattoos came from me this year or last year. So I don't know what that is.
Do you feel a certain way about having the tattoo now after everything that's been going on?
[Laughs] I don't really think about tattoos, I just think about adding more, you know what I'm saying?
Do you think you'd ever get another tattoo like that?
No comment.