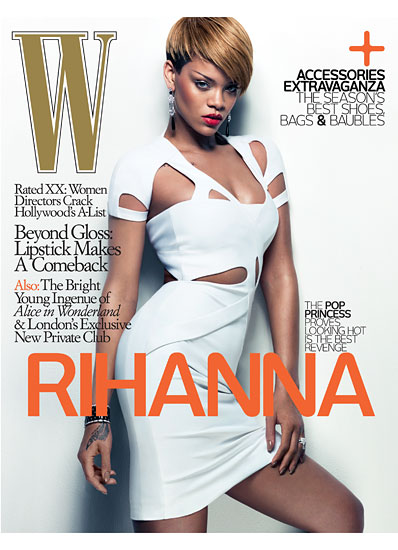 Rihanna is on the Feb. cover of W magazine and discusses her career, fashion sense and Chris Brown.

"I've been paying my own bills since I was 17, living in a foreign country," she says out of expertly shellacked fuchsia lips that are almost always perched in a half smile. "And I've always been a little older than my real age. People always said that to me, and I always felt that in my head."

Check out more pics and what she had to say about Chris Brown…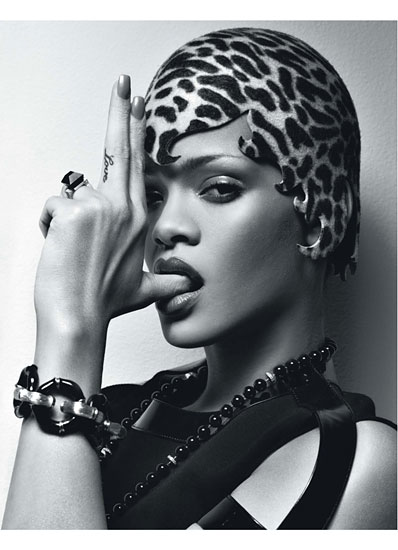 The "Hard" singer talks about her fashion sense.

"My stylist Mariel Haenn and I always try to do something sexy but never too girly—we always try to put a little toughness in there," she says.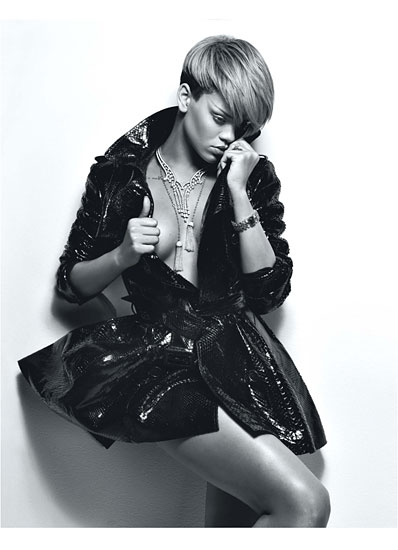 Rihanna also discusses the warning signs in her relationship with Chris Brown.

"There were control issues, insecurity," she says. "When people are insecure they become very controlling and they can get very aggressive and in turn abusive. It doesn't have to be physical. Like they would say bad stuff to you to make you feel lesser than them just so they would have control in the relationship. It takes a big toll on your emotions and on your everyday life. It changes you."