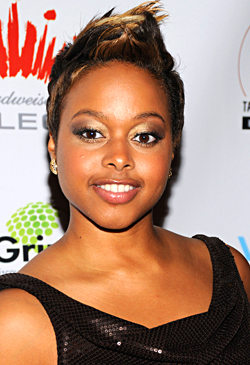 Grammy winning artist Chrisette Michele will release her sophomore album, "Epiphany" March 31 on Def Jam Records.  Ne-Yo wrote the title track that recently entered the R&B/Hip-Hop songs chart at No. 78.
"I heard the song that Ne-Yo had written titled 'Epiphany,' and the word just stood out to me," Michele tells Billboard.com. "It stood out to me because I'd been through a lot in my last relationship, and the word 'epiphany' exemplified exactly what happened in the end when I realized I didn't have to put myself through it anymore."
Michele is referring to the lawsuit she filed against her former manager, Douglas "Biggs" Ellison, accusing him of embezzlement and harassment last year. Ellison has countersued for breach of exclusive management agreement. The lawsuit is still pending.