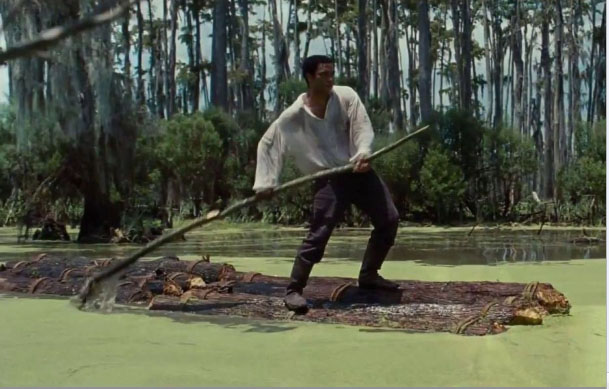 The film, "12 Years a Slave," about the real-life story of a free black man who was kidnapped and sold into slavery, wowed the crowd at the Toronto Film Festival and garnered buzz as an Oscar contender.



The movie is based on the memoir of Solomon Northrup, who was kidnapped in Washington, D.C. in 1841and worked on plantations in Louisiana for 12 years before being rescued in 1853.

The movie stars Chiwetel Ejiofor, Alfre Woodard, Michael Fassbender and Quvenzhane Wallis. Actor Brad Pitt produced and starred in the film, which is directed by Steve McQueen.

The Fox Searchlight film will be released Oct. 18 in theaters.