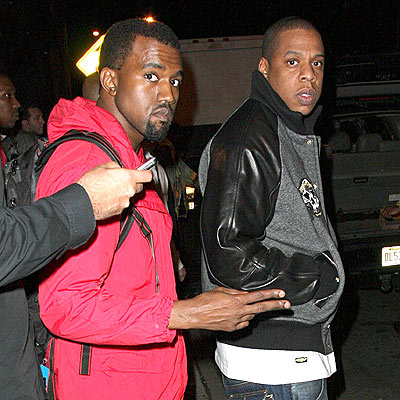 A federal lawsuit was filed Friday by a Chicago producer claiming his 1967 song "Different Strokes" was illegally sampled on "The Joy," a song by rappers Kanye West and Jay-Z that is featured on their album, "Watch the Throne."



Veteran soul singer Syl Johnson, whose real name is Sylvester Thompson, produced, sang, and recorded the 1967 song, "Different Strokes," which has been sampled by other artists including Michael Jackson, Kid Rock, Tupac Shakur and rap group NWA, according to a suit filed in U.S. District Court in Chicago.

The suit claims that Kanye West and Jay-Z did not obtain permission from Johnson's Syl-Zel Music Company to use a composition excerpt in the "The Joy," a song featured on their "Watch the Throne" album.

Johnson owns the copyrights of the song and claims that West initially attempted to obtain permission to use a "Different Strokes" sample in the release of his 2010 album, "My Beautiful Dark Twisted Fantasy," but was unable to obtain permission in time for its release, the suit said.

The "Watch the Throne" album was released about August 2011 with a song entitled "The Joy," which featured a sample of "Different Strokes" that was not authorized, the suit said.

The five-count suit claims copyright infringement, unfair competition, and fraud. It seeks a jury trial, permanently restraining the rappers from performing the song "The Joy" in concert or distributing the recording. The suit also requests an order to impound all recordings of the song, an accounting of the revenues and a judgment for the balance due Johnson. It also seeks punitive damages, attorney fees and court costs.

So does he have a case? Take a listen.