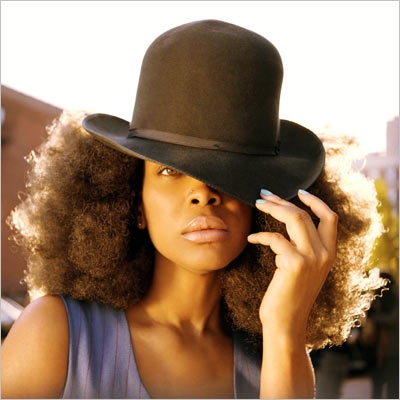 Since the release of Erykah Badu's highly talked about Window Seat video, her New Amerykah Part Two: Return of the Ankh album has debuted at no. four on the pop charts.  Badu recently sat down with Vibe to discuss how the Notorious B.I.G. influenced her music and Luke Campbell supporting her video.


Recently we interviewed Luther "Luke" Campbell, who went through his own issues of censorship during his days with the 2 Live Crew. He said that he applauds the statement you made in the "Window Seat" video and that he supports your right to showcase your art without persecution.

You know the kind of person you are dealing with by the way he/she reacted to the video. Thank god, no matter what kind of genre of music we do as artists, [me and Luke] have the same understanding. I'm happy that I can spark that kind of common ground. Overall I can see that a lot of the old way of thinking is dying away. It seems like we are looking at the end of the music industry's old way of thinking.

There are several tracks on Return of the Ankh that give a direct nod to the Notorious B.I.G. Was Biggie heavily on your mind while you were writing?

That's a really an important question that you are asking because I wasn't thinking about him. It's just something that's in my DNA. See that? It just happened like that. [Biggie's] music has become a part of me. I am hip-hop.