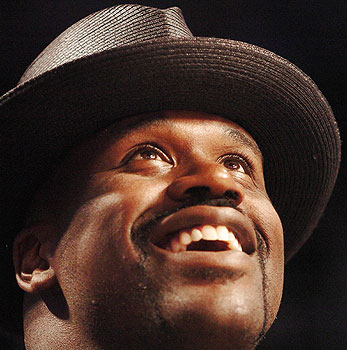 After the success of the "Shaquille O'Neal Presents: All Star Comedy Jam," which was taped the night before this year's NBA All-Star Game in Phoenix, Shaq is back with a second installment.  Set to air Dec. 5 on Showtime, this time the comedy event will feature host D.L. Hughley, Earthquake, Lavell Crawford, Melanie Comarcho, and Arnez J.  It was taped in South Beach during the American Black Film Festival.
"We have been thrilled with the success of the first All Star Comedy Jam and are pleased to announce the next installment of the special," said event producer Jeff Clanagan. "This franchise is committed to showcasing the legends of the comedy business while giving an opportunity for up-and-coming comedians to shine."
A third comedy jam will be filmed at the 2010 NBA All-Star Game in Dallas.