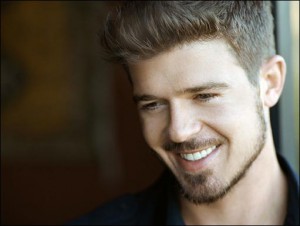 As Robin Thicke prepares for his tour with Jennifer Hudson beginning March 31, he is also getting ready to release his fourth album this fall. 
"I always wanted to be like Prince and write and produce myself," Thicke told Billboard. "This time I'm not trying to take all the credit…and work with a lot of the best producers in the business. So my sound is going to be a lot different than anything I've ever done before. The sound I'm getting is brand new for me. It's great."
Thicke said he has a crazy new sound that includes rock, hip-hop and soul music.  "I'm just really stretching the ceiling a little bit with an open mind, and the results have been wonderful," he said.