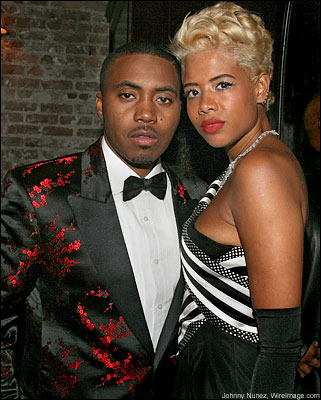 In a blog entry to GlobalGrind.com, Nas, 35, confirmed that he and his wife Kelis are expecting a baby boy. 
Personally, life is good. I'm sure that y'all heard K is expecting. The internet seems to be more excited than I am. It's crazy! I got too much to think about, and I didn't wanna leave all my fans out the loop. But I wanted to let ya'll know from me personally that I'm having my first SON!!!!!
I been celebrating life ya'll. Also I want you all to know that the Nas and Damian Marley album is coming in the next few months. It's something we have been secretly working on. Tour this summer too!
Married in 2005, this will be the first child for 29-year-old Kelis.  Nas has a 15-year-old daughter from a previous relationship.