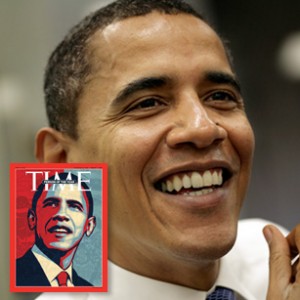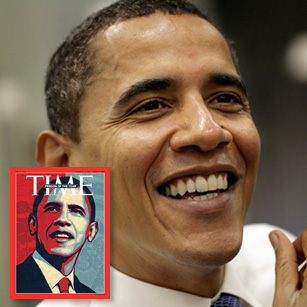 President Elect Barack Obama was named Time's Person of the Year "for having the confidence to sketch an ambitious future in a gloomy hour, and for showing the competence that makes Americans hopeful he might pull it off," said the magazine. 
Congratulations Mr. President.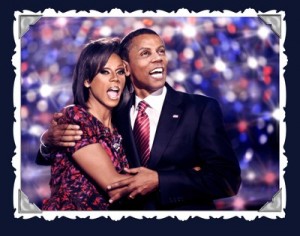 Drag queen RuPaul dresses up both as the Barack and Michelle Obama for his holiday card.  On Feb. 2, RuPaul's Drag Race will premiere on MTV Network's Logo channel.  The reality show will crown America's next drag queen superstar.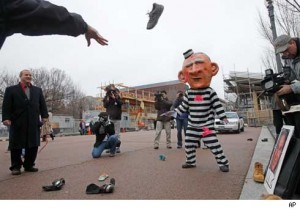 Outside the White House, anti-war protesters threw shoes –just like a certain Iraqi reporter– at a President George W. Bush look alike clad in a prison uniform, according to TMZ.com
Duck!