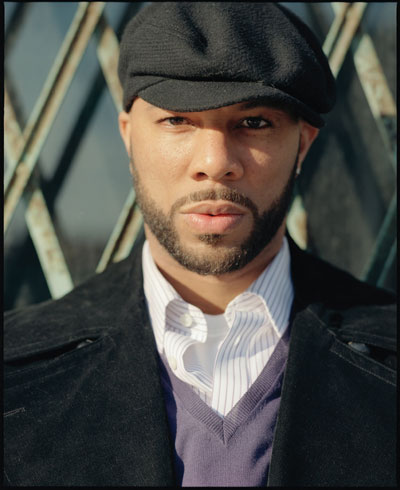 Rapper and actor Common will work with Diesel to introduce the new men's cologne, "Only the Brave," reports Billboard.  The Chicago native will appear in print and TV ads and perform in select Diesel stores nationwide.
"Common perfectly represents the spirit and energy of 'Only The Brave' fragrance: passion, will and conviction," Diesel president Renzo Rosso said in a statement. "He's in control of his own destiny and has made his mark in all of his pursuits, creating changes through every effort and every medium."
"I wanted to partner with Diesel because that's really what I'm about too – to be an individual and an artist, it takes both bravery and courage," Common said.
Common will also work with Microsoft to promote Softwear, a T-shirt line about the popularity of personal computers.  The T-shirts, which were designed by Common, are available in retail stores.