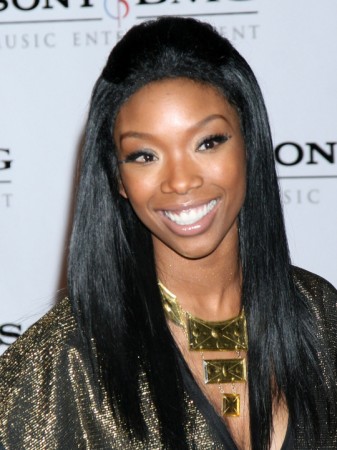 R&B singer Brandy rocked the house Saturday night at the Project Hood benefit concert at the Venue at the Horseshoe Casino in Hammond, Ind..

Brandy opened the show with energetic applause for her 2002 hit "What About Us?"  She kept the hits coming with long-time favorites including "I Wanna Be Down," "Baby," and "The Boy is Mine."

The recently engaged singer also performed a medley in tribute to her "idol," the late Whitney Houston.  The audience sang along with such Houston songs as "I Wanna Dance with Somebody," "I'm Your Baby Tonight" and "How Will I Know."

"Whitney was the epitome of a songstress," Brandy said.  "Everything I dreamt of becoming.  I loved her."

The recently engaged singer told the audience that her new song "Wildest Dreams" from her latest album "Two Eleven" was about her fiancé, music executive Ryan Press.

She closed the show with a fun dance routine to her latest hit, "Put It Down" with Chris Brown.

Check out what Brandy had to say about her new album here.