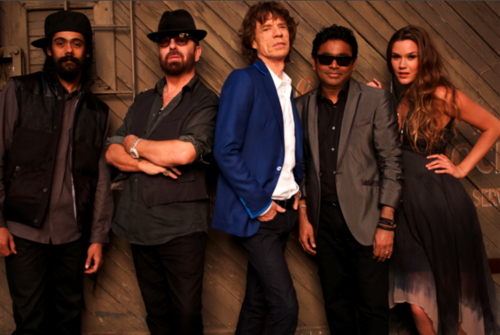 Reggae star Damian "Jr. Gong" Marley collaborates with Rolling Stones band member Mick Jagger to form all-star band, Super Heavy.

Super Heavy consists of British soul diva Joss Stone, Marley, Jagger, Eurythmics founder Dave Stewart and Oscar-winning Indian film composer A.R. Rahman.



Jagger and Stewart formed the band and decided to enlist Marley because they were fans of his 2005 Grammy-winning album, "Welcome to Jamrock," USA Today reports.

The recently released 12-track, self-titled album, "Super Heavy," was recorded in early 2009 in a Los Angeles music studio and is comprised of rock, soul, reggae, blues, pop and Indian music.