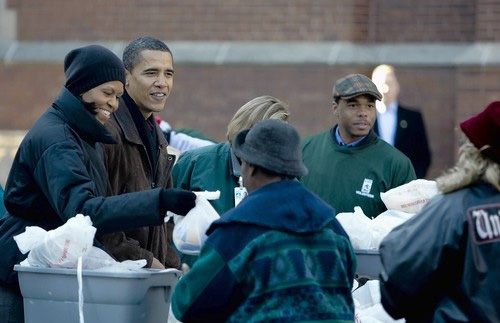 On Thanksgiving Eve, President Elect Barack Obama and family worked with the Greater Chicago Food Depository to distribute food at St. Columbanus at 7120 S. Calumet on the South Side.  The Obamas said that they wanted to give their daughers, 10-year-old Malia and 7-year-old Sasha, "an understanding of what giving and Thanksgiving is all about," said the Chicago Tribune.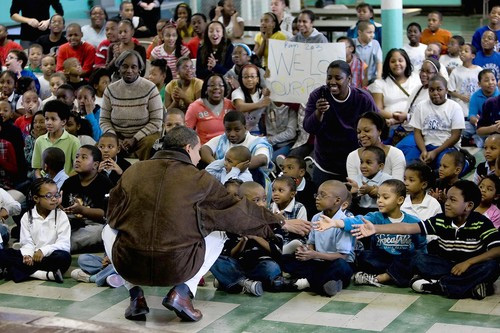 Obama also went inside to wish the children at the St. Columbanus school a Happy Thanksgiving.  Ahhh…sweet.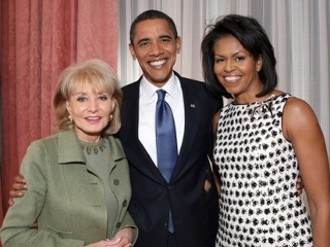 The Obamas' interview with Barbara Walters also aired on Thanksgiving Eve.  The couple discussed their upcoming administration and their move to Washington.