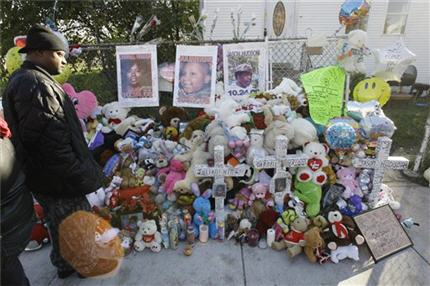 The .45 caliber gun found in an abandoned lot on the West Side a block away from where the body of Jennifer Hudson's 7-year-old nephew was discovered is the same caliber as the weapon used in the two murders at the Hudson home, police officials said.
On Monday, a private service will be held for Hudson's mother, brother, and nephew at 9 a.m. at Apostolic Church of God, 6320 S. Dorchester Ave.
Chicago Bears defensive tackle Tommie Harris, a friend of Hudson, has been asked by a family friend to donate a football jersey in memorial of Hudson's brother, Jason.
"I would like to give them a personal jersey," Harris said to the Chicago Tribune newspaper after practice today.  "A lot of times, you try to understand things but you can't fathom that, losing three loved ones within three days. It's very difficult, and my prayers are with the family. It's hard, but you just have to try not to lose faith in God."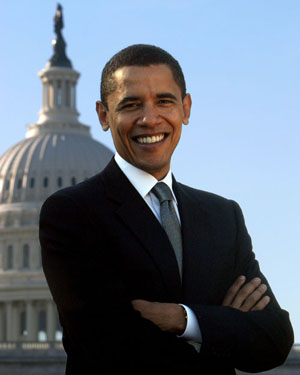 Mayor Richard Daley predicts one million people will attend the Sen. Barack Obama rally set for election night in Grant Park.  Tickets are already sold out for the event. 
Supporters are scouring the internet looking for tickets on sites such as Craigslist and Ebay with very little avail, according to the Tribune.  A waiting list has formed at www.democrats.org/electionnight.
The Chicago Park District will allow vendors to sell pizza, hot dogs, and hot chocolate.  Alcohol sales are prohibited. To accommodate the expected crowds, CTA and Metra will be adding extra buses and trains in the afternoon and evening.